Made by Michael Stanfield Products,under it's "Pleasure Products" banner in 1970.

Michael Stanfield were a well known maker of kids' board games around that time.But perhaps best known to collectors of kids' tv spin-offs for producing a series of small press-out model books,which featured Mary,Mungo and Midge,The Magic Roundabout,Joe ..... and Camberwick.

The box measures approximately 11" x 8"

According to the back,it's supposed to contain a board,a cup for the dice ("shaker"),a single dice and 16 counters.

This one is missing the shaker unfortunately.But the counters are obviously original as they're colour-coded to match the board.And,that being the case,we'll assume the dice is original too until proven otherwise.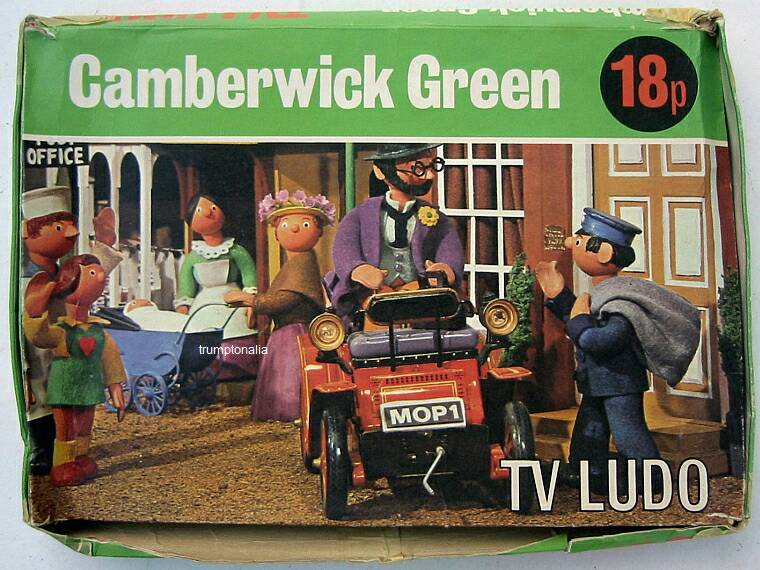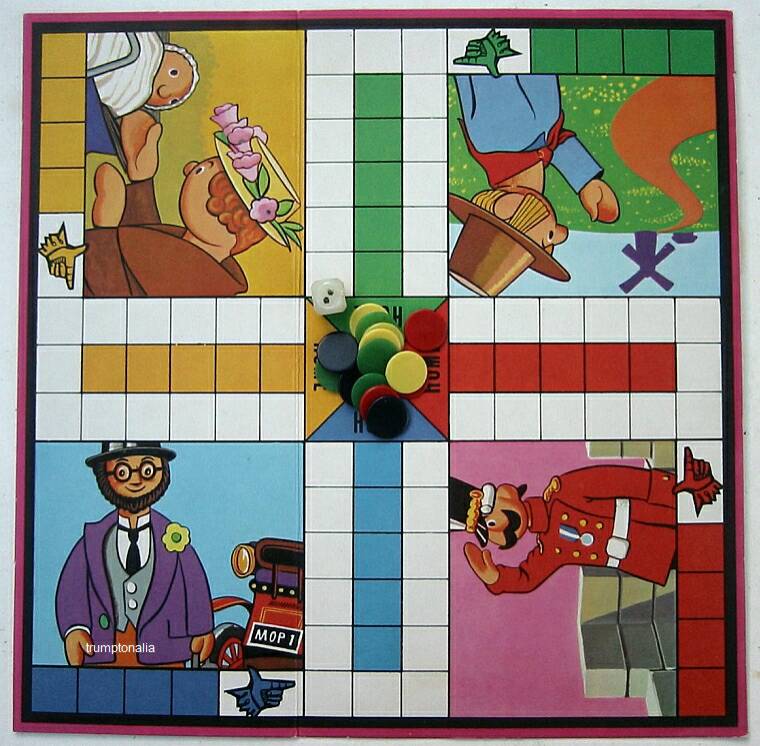 At which point I need to offer my sincere thanks to Nick Claxton for taking the time to send in these pics.

Especially since it's the only example of this item that I've ever seen.

Which is surprising because I've always assumed that Ludo sets were reliable sellers in the 60's and 70's,even without the added oomph of a Camberwick branding.

So this one either did worse than expected or it's suffered a particularly high attrition rate.Unless people are so enamoured with them that very few come on the resale market.Which is a nice thought,if somewhat unlikely.

Always nice to see a still photograph used for the box,rather than an illustration.Particularly when it wasn't actually lifted from any of the series footage.And this is indeed one of many that were seperately staged and shot specifically for merchandising purposes - the Hamlyn picture books and 1969 postcard set being other notable recipients.

As far as the board is concerned,it's maybe not the most inspired of designs,even allowing for the restrictions placed on it by the game.

But,like nearly all the artwork used in the merchandising,it's got an unmistakeable charm.And anyone familiar with the many Camberwick books produced by Dean and Sons in the 60's and early 70's will recognise the striking styllistic similarities.Although,as with most board games,the actual artist isn't credited sadly.