All the jigsaws produced from 1980 to the present day
.            
[ Pre-1980 jigs :- Trumpton Here   Camberwick Here   Chigley Here ]
These jigsaws were all produced by a firm called Handley Printers Ltd,based in Stockport.

They all used the generic term "Camberwick Green" to cover scenes from both Camberwick and Trumpton.

They all came out together,sometime in the 1990's.Although I've yet to establish exactly when or just how many different ones there actually were. And some of the photos are a bit ropey too !

But these are the seven I currently know about,which were all sold as either a "Floor Puzzle" or a "Teaching Puzzle".

" Teaching Puzzle " x 4 :-  Box size approx 12" x 8"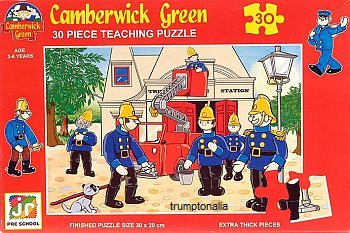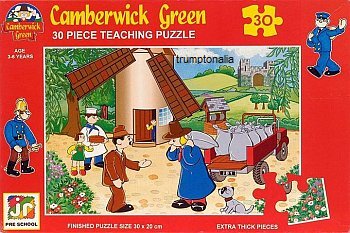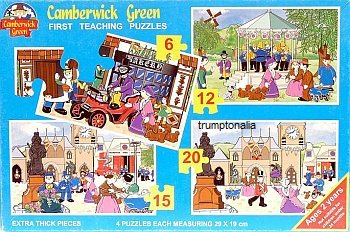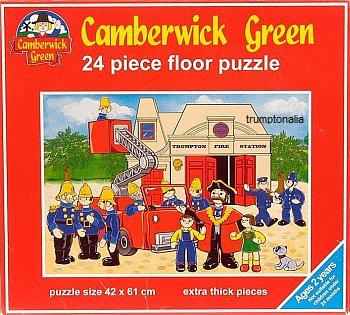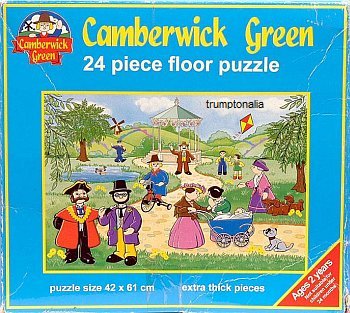 " Floor Puzzle " x 2 :- Box size approx. 9.5" x 8.75"

" Teaching Puzzle " Multi-jigsaw set, with 4 puzzles :- Box approx. 12" x 8"